Dr. Slav Vyater
Dr. Slav Vyater is Your Dentistree's founder and principal dentist, and holds over a decade's experience in dentistry. Locally raised in Aspendale, Dr. Slav spent the earliest years of his career servicing clients along the Mornington Peninsula before making a return to his beloved Bayside.

Dr. Slav brings incredible passion and impressive credentials to his daily work. Alongside completing many national and international post-grad courses, Dr. Slav achieved a fellowship for Orthodontics at the International College of Continuing Dental Education, as well as being granted Fellowship at the California Implant Institute.
Dr. Slav believes his strong reputation has been built one patient at a time. Renowned amongst peers for his expertise, Dr. Slav comes highly recommended by patients for his extraordinary results combined with a gentle, compassionate approach to all treatments.
Dr. Slav is currently available for consultations around the following procedures: 
Dr. Slav's philosophy is to ensure all who step foot into Your Dentistree are provided with optimal, painless dental care. Empowering all patients to feel confident with their natural looking beautiful smiles.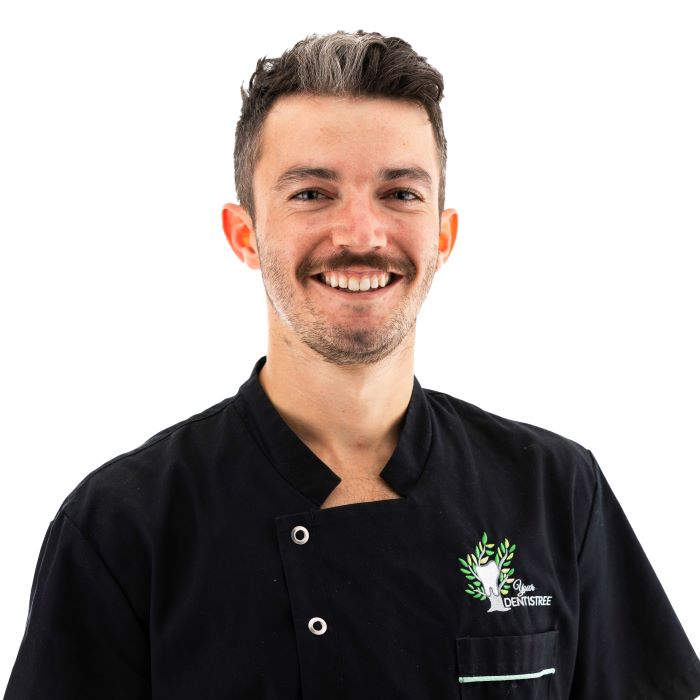 Dr. Lawrence
Dr. Lawrence is devoted to helping all those with anxiety and dental phobia overcome their fears to maximise their dental health and happiness. Dr Lawrence is a member of the Australian Dental Association and has a special interest in cosmetic dentistry and oral surgery. 
Dr. Lawrence holds a Doctor of Dental Surgery from the University of Melbourne and a Bachelor of Science from the University of Queensland. After making the move from his native Queensland to Victoria, Dr. Burke worked in both metropolitan and rural Victoria in both public and private practice, before joining the Your Dentistree team in 2018.
Alongside Your Dentistree, Dr. Burke shares his time in community dental practice in the Bayside area to help provide quality dental care to those less fortunate in the community.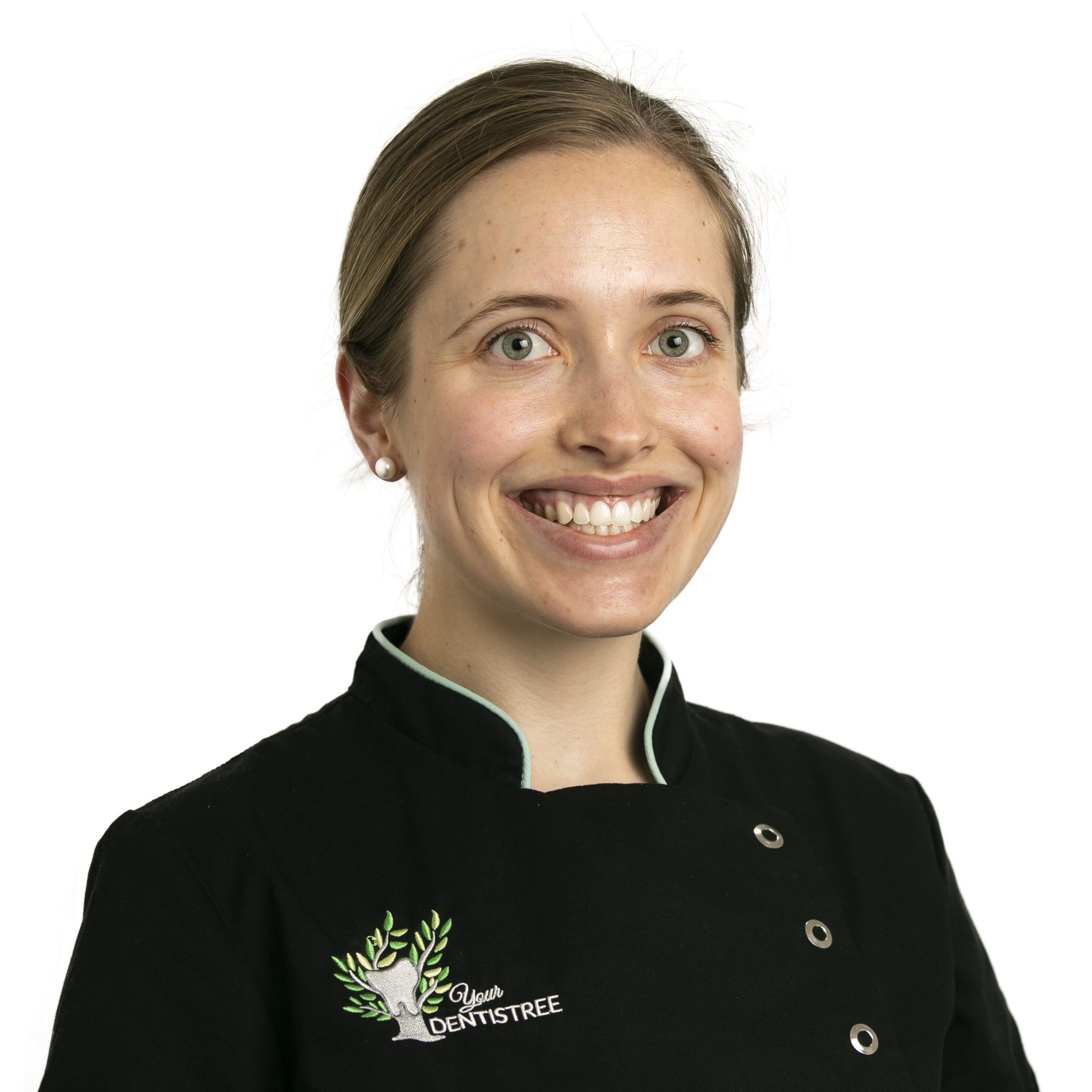 Dr. Kaya
Dr. Kaya strives to provide comprehensive patient-centred care to help patients make a positive difference to their smiles and health. She is passionate about making your dental visit a positive and comfortable experience. She especially enjoys seeing anxious patients, and hopes they will feel calm and at ease during their dental visit.
Dr. Kaya studied at the University of Melbourne where she graduated dental school as Valedictorian of the Class. Dr. Kaya has been working in private practice throughout Melbourne's eastern suburbs, before joining the team at Your Dentistree.
Alongside her work at Your Dentistree, Dr. Kaya also works at the University of Melbourne where she teaches students in the areas of restorative dentistry and endodontics (root canal treatments). Dr. Kaya also serves on Committees and Panels as part of the Australian Dental Association Federal and Victorian Branches.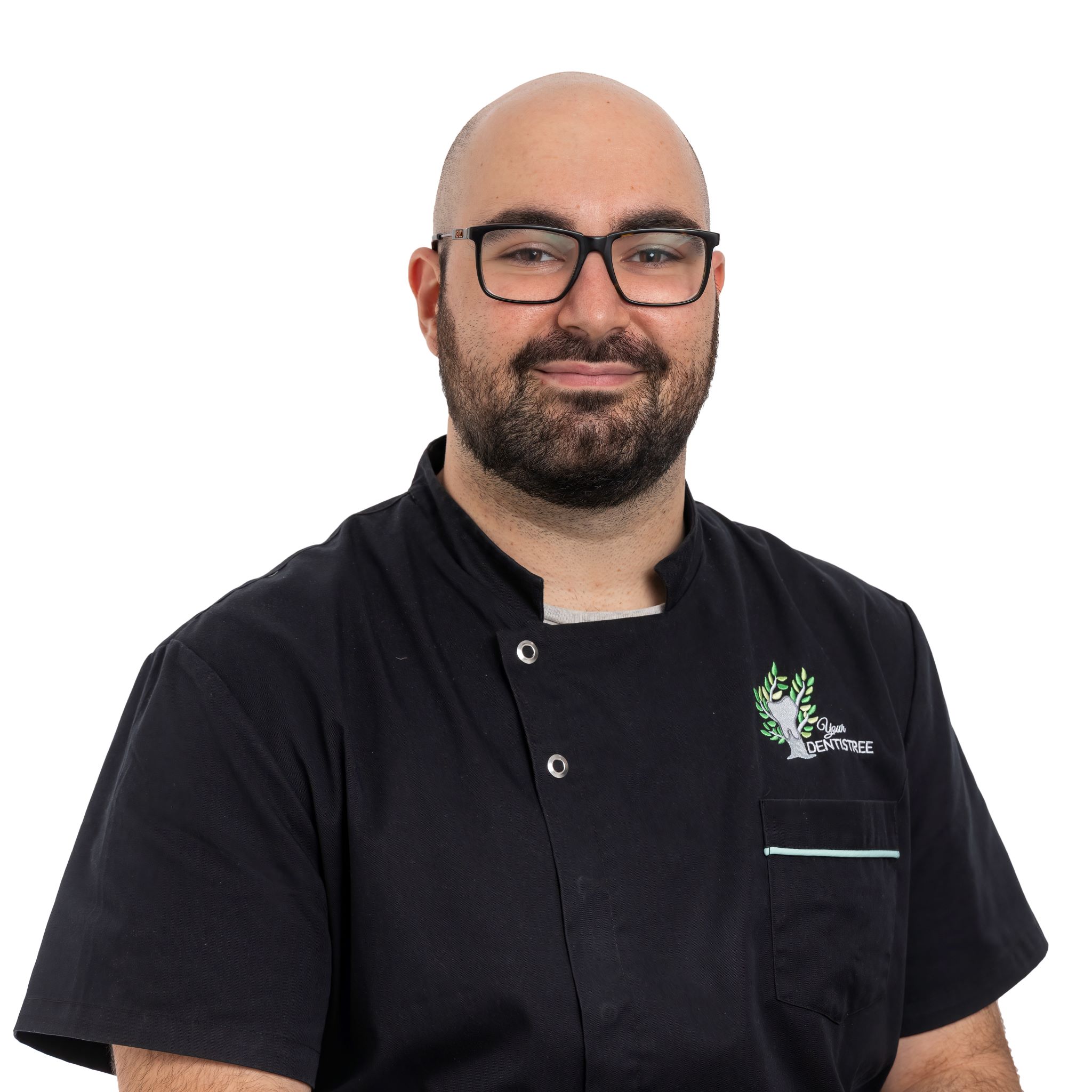 Dr. Jarred
As a compassionate individual who focuses on identifying a patient's unique needs, Dr Jarred strives to provide holistic and comprehensive dental care to every single patient. His empathetic and warm nature means even those who are most anxious about getting into a dental chair will feel comfortable and at ease. Dr Jarred has completed additional training in many facets of dentistry with a key focus on utilising modern techniques to enhance dental outcomes and ensure a pain-free experience each time.
Dr Jarred is a graduate of the University of Melbourne, and holds both a Doctor of Dental Surgery and Bachelor of Biomedicine degree. As someone who deeply values equal opportunity for all, he has spent time volunteering in Nepal, connecting with the community and providing much needed dental care to those less fortunate.
As a proud resident with strong roots in the bayside area, he is passionate about giving back to the community and has been excited to be part of the Your Dentistree family from day one. Dr Jarred looks forward to helping people achieve their dream smiles while making the journey a memorable and enjoyable experience.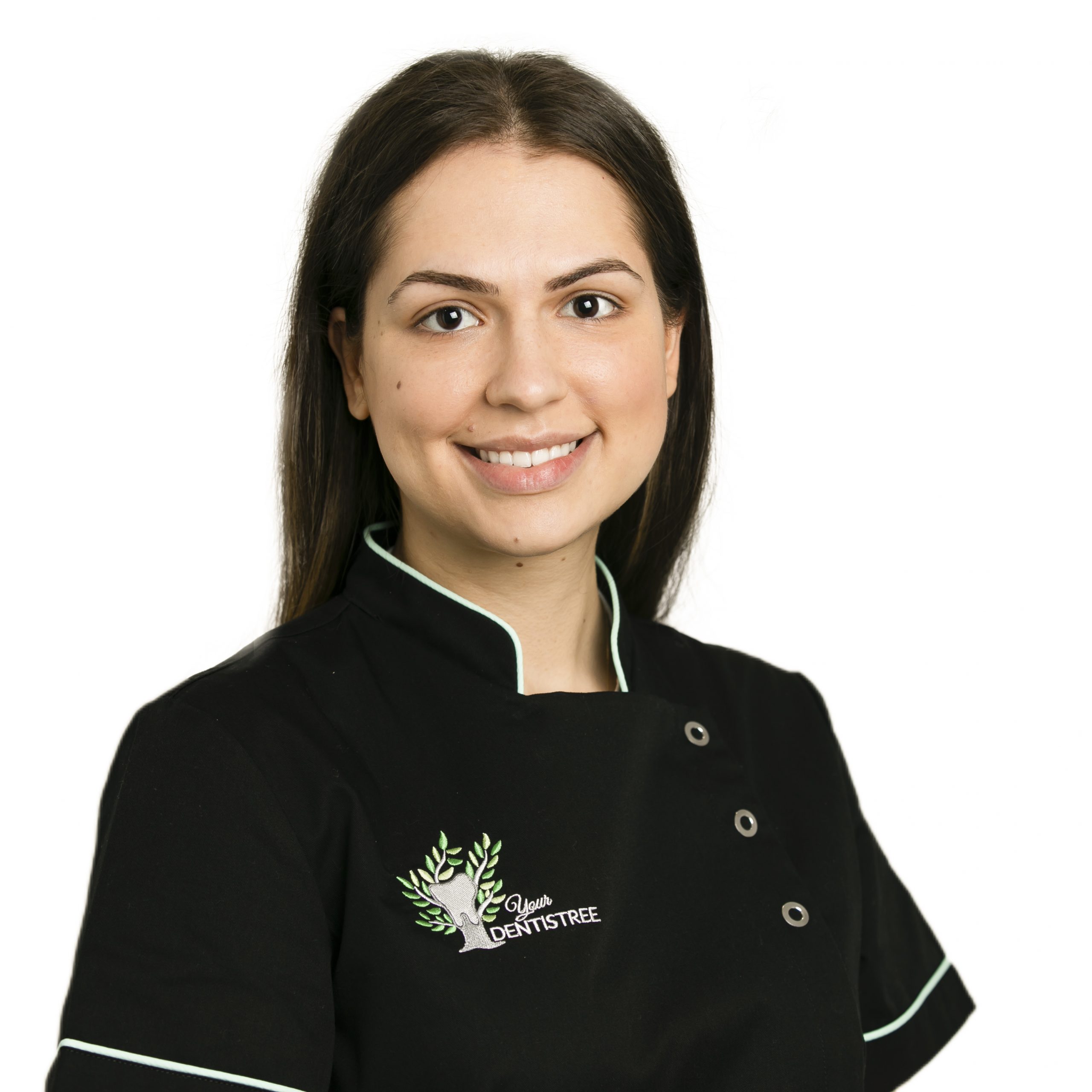 Dr. Kristina
Dr Kristina aims to ensure her patients are completely satisfied with the entire dental experience. Her goal is always for everyone to feel at ease and confident that all their needs and concerns have been addressed. She holds a Doctor of Dental Surgery and Bachelor of Biomedicine from the University of Melbourne. She has worked in rural Victoria as well private practices in Melbourne and is a proud member of the Australian Dental Association.
Dr Kristina enjoys all aspects of general dentistry, offering gold standard treatment in whatever she is doing, whether it be an examination or complex dental work. She also stays up-to-date and continues to evolve with the ever changing world of dentistry, allowing her to remain at the forefront of modern dental technology.
Dr Kristina strives to always provide a comfortable environment for a patient in a professional but relaxed manner. With her gentle approach, she finds it extremely rewarding helping patients with dental phobias, having once been an anxious dental patient herself. Dr Kristina also speaks fluent Russian.
Dr. Aimee
Dr Aimee is dedicated to providing high quality care for patients with her friendly and professional approach. In addition to her passion for wisdom teeth extractions and preventative dentistry, Dr Aimee has a special interest in caring for anxious patients. With her gentle manner, Dr Aimee takes time to listen to her patients and strives to make everyone feel comfortable during dental procedures.
Dr Aimee's expertise comes from extensive experience working at major hospitals including Monash Medical Centre and The Royal Dental Hospital. She has also undergone additional surgical training with Oral and Maxillofacial specialists and is particularly skilled in emergency treatment. Dr Aimee has also had rewarding volunteer experiences in providing dental treatment in rural villages of Nepal.
Having grown up in the south-eastern suburbs of Melbourne, Dr Aimee graduated from University of Melbourne with a Doctor of Dental Surgery. She received multiple academic awards including the John Life Scholarship for top student and Williams Leslie Elvins Prize in Oral Surgery and Special Needs Dentistry. Dr Aimee is currently furthering her studies in Medicine and undertaking research at Peter MacCallum Cancer Centre in dental treatment for head and neck cancer patients.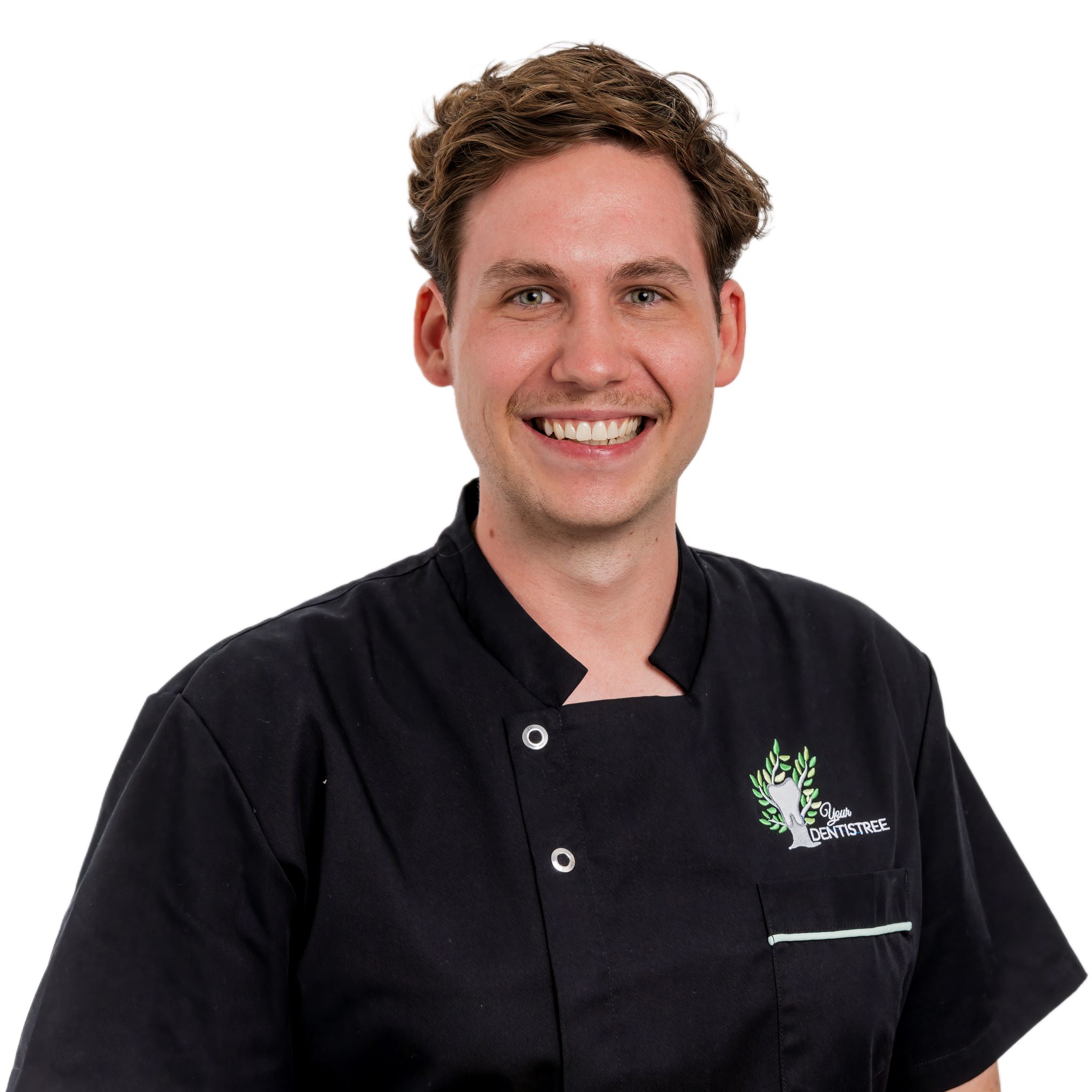 Dr. Jack
Dr Jack grew up in locally in Oakleigh and completed his Bachelor of Science with Honours and Doctor of Dental Surgery at the University of Melbourne.
Dr Jack is very friendly and easy going, he will put even the most anxious patient at ease. Dr Jack is committed to providing comprehensive and quality dentistry to each patient he sees. He enjoys all aspects of dentistry, with particular interest in crown and bridge work, root canal treatment and oral surgery.
Dr Jack has been a valuable member of the Your Dentistree team for most of its existence and is much adored by all staff and patients alike.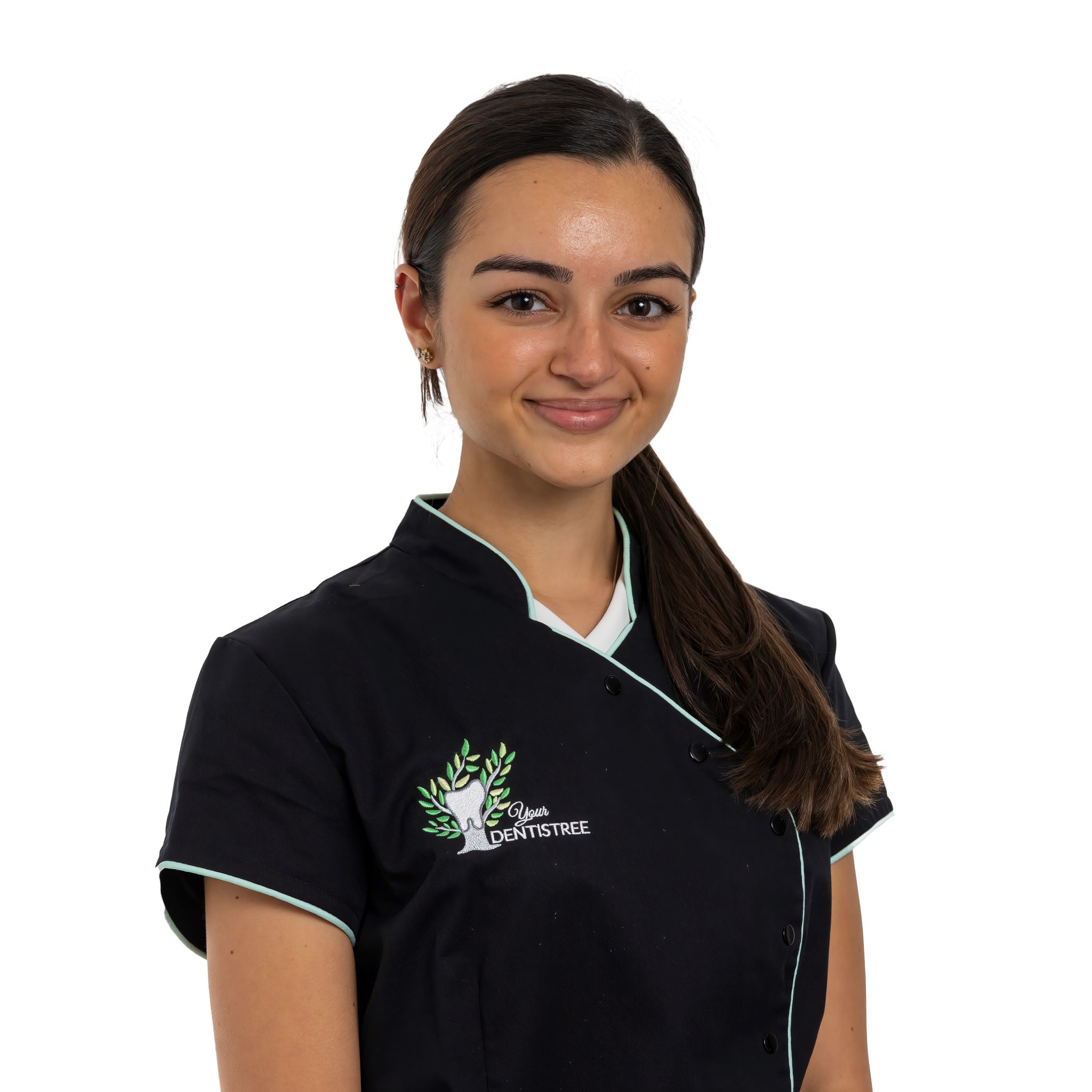 Dr. Arina
Dr. Arina's goal is to make dentistry for her patients seamless and pain free. She strives to take a comprehensive approach to patient care, while always placing the comfort, feelings and needs of her patients first. Her gentle and warm nature makes her excellent at dealing with nervous patients.
Apart from English, Dr Arina is fluent in Russian and Hindi. Being of two completely different cultural backgrounds and living in Australia, she enjoys getting to know others and learning about everyone's cultural histories and stories. Dentistry then seemed like a perfect match as it combined her love for connecting with people, her love for biological science, as well as incorporating an arts aspect into her dream career.
Dr Arina studied at the University of Melbourne where she completed a Bachelor of Science with Honours, followed by Doctor of Dental Surgery. Today, Arina is passionate about ongoing professional development and is constantly in search of the next best course to keep up with the latest research and technological advances in dentistry. Having gained experience in numerous public, as well as private clinics across Victoria, she is eager to implement all her skills to deliver the best patient care, here at Your Dentistree.
Jenn
As an Oral Health Therapist Jenn takes pride in empowering everyone to achieve beautiful and healthy smiles. With her kind and reassuring manner, Jenn strives to provide the highest quality dental treatment to all ages with a gentle hand. During her time at Your Dentistree, Jenn has quickly established her reputation as a "child whisperer." 
Jenn's role is to maintain our patients' ongoing oral health, treating gum disease and providing preventative dentistry. Jenn is committed to creating and fostering good oral habits in children for life, treating them from their very first dental visit in a unique, fun and enjoyable environment. 
Jenn holds over a decade of industry experience and regularly attends continuing professional development courses as well as taking time to help disadvantaged communities overseas. Graduating from Charles Sturt University as an Oral Health Therapist, notably Jenn was awarded the Colgate Oral Health Promotion Prize for being the dux of her cohort.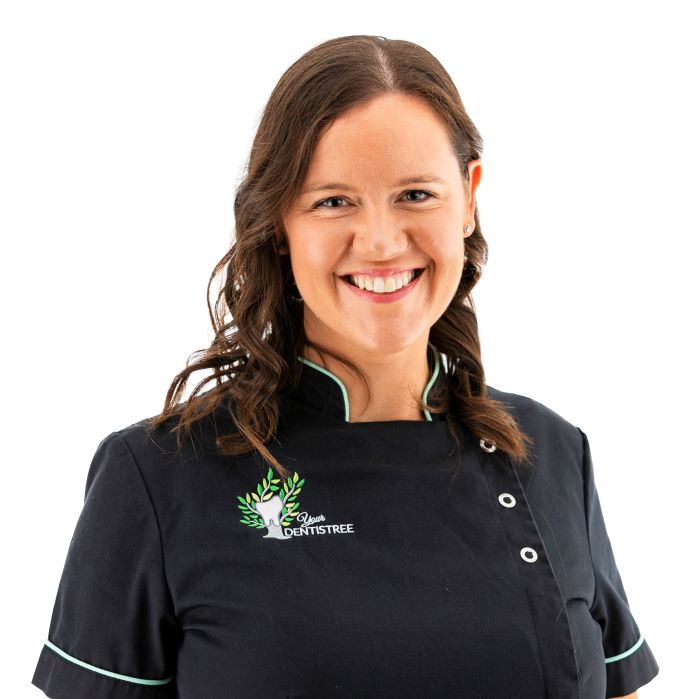 Carmel
Carmel graduated with a Bachelor of Oral Health from Charles Sturt University. She is dual qualified in dental hygiene and dental child therapy. She is passionate about her patients and giving them a positive experience with her gentle and compassionate approach.
She loves working with children and believes on getting on their level to teach them positive oral health habits from day one. This passion has led Carmel to volunteer in treating children in underprivileged areas of Cambodia.
Carmel also takes great joy in working with adults to improve their oral health and self-confidence. She has a special interest in periodontal disease and its effects on an individual's overall health. She is committed to working with her patients to ensure the best possible outcome in a painless manner for every patient.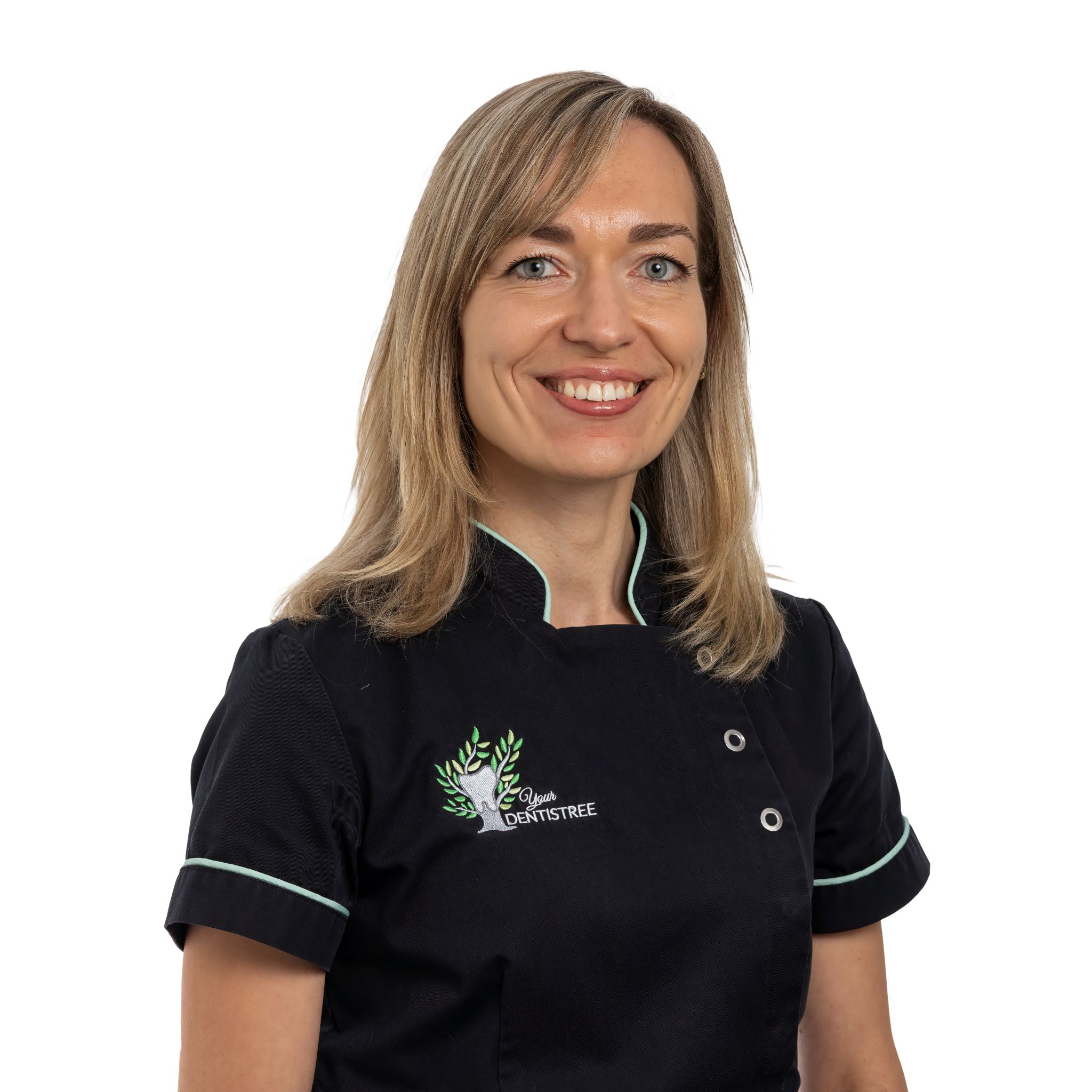 Olena
Olena began her career as a dentist in 2009 after graduating from one of Europe's elite dental schools. After moving to Australia, she decided to further her education and completed an oral heath degree at the University of Melbourne, graduating with first class honours. Olena's gift and passion lies in both treating kids and preventive dentistry. She always considers long term and holistic treatment options for her patients and supports them to have the healthiest mouth possible.
Olena has a special interest in children's dentistry making dental visits fun and enjoyable even for our youngest patients. She has a caring and friendly approach and always utilises principles of minimally invasive dentistry aiming to preserve as much of the natural tooth structure as possible. Olena is committed to ongoing personal and professional development and completed further studies in orthodontics and ZOOM Whitening.
Linna
Having experienced a childhood of many dental visits, Linna advocates for a sympathetic and holistic approach to patient care. She is very passionate about explaining all possible treatment options, as well as the steps of each procedure, to ensure that patients are well informed, comfortable, and nurtured. Linna prides herself on adults and children leaving each visit from Your Dentistree less anxious and a lot wiser about their oral health. Linna is passionate about maintaining our patients dental health, gently treating gum disease and preventing further disease.
Linna graduated from the University of Melbourne with a Bachelor of Oral Health. She was an oral health ambassador for the university, and received notable achievements including the Dean's Honour's List. Combined with her extended adult scope qualification, Linna is very enthusiastic about making meaningful impacts—both big and small—for patients at all stages of life.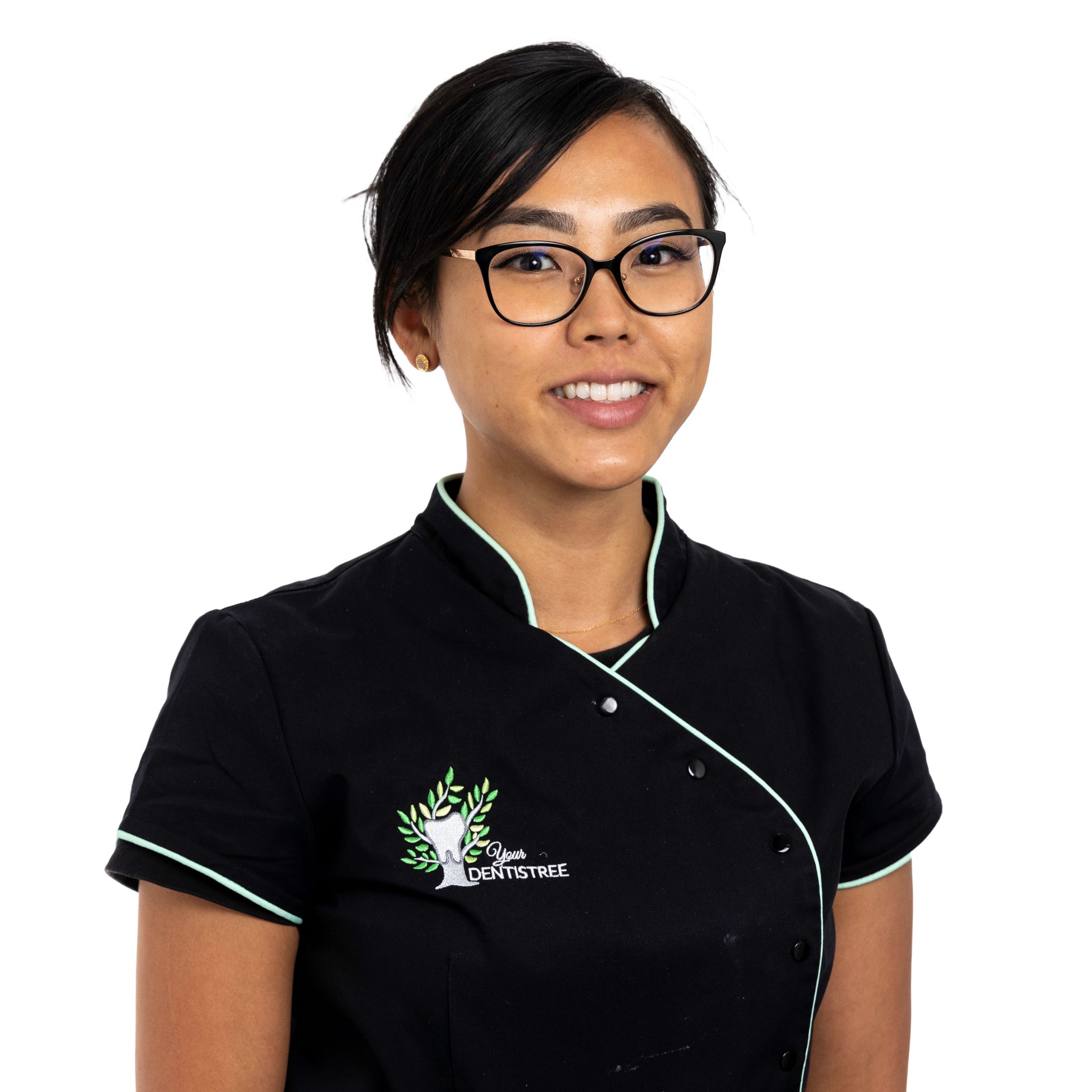 Jenny
Jenny has been an integral part of the dental industry for over a decade. She completed a Bachelor of Oral Health at Charles Sturt University – a dual qualification that involves hygiene and paediatric (children's) dentistry.
Jenny's ability to build patient rapport is generated by her bubbly personality and her conscientiousness to those around her make her a great team player and a kind clinician. She strives to do her best to make everyone's dental experience as comfortable as possible including with highly anxious patients. She likes empowering patients with tips and tricks for a healthy smile.
She is a motivated individual who is committed to learning and regularly participates in dental courses in order to be the best clinician for her patients.