Porcelain Veneers at Your Dentistree
Porcelain veneers are very thin and custom-made shells applied over the existing surface of teeth. They provide a strong aesthetic solution to create your ideal smile by altering the size, shape and colour.
Benefits of Porcelain Veneers
Veneers corrects dental problems such as:
Chipped or cracked teeth

Gaps between teeth

Mismatched tooth sizes

Uneven tooth shapes

Discolouration

Misaligned or crooked teeth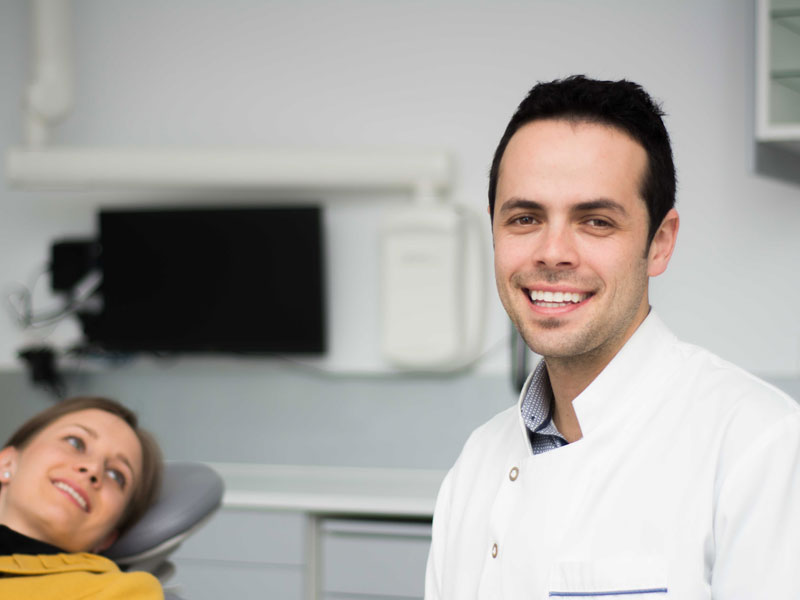 How many veneers will I need?
Every patient's needs are different. Sometimes only one veneer may be necessary to correct a dental problem, whereas other times multiple may be a requirement. We make an assessment once you're in the chair, and then provide you a custom treatment plan for your consideration.
Will the porcelain veneers procedure be painful?
No, your highly experienced cosmetic dentist will ensure throughout the procedure you're completely numb.
How are the teeth prepared?
At Your Dentistree, porcelain veneers are made in Australia, utilising the most modern techniques to ensure the teeth are prepared as minimally as possible (typically 0.3 – 0.5mm) or in some cases require no preparation at all. 
Prior to the commencement of treatment, the team at our Cheltenham dental practice produce a "mockup" which shows you the planned outcome to ensure you are happy with the shape and size of your new rejuvenated smile. 
Like anything in dentistry veneers have a lifespan, however, they are resistant to staining and very durable often lasting for over a decade.
Advantages of a Porcelain Veneer:
Aesthetically improve your smile

Protect functionality by splinting cracked or weakened teeth

Can address multiple dental problems at once such as gaps in your smile, misaligned or discoloured teeth

Alternative to orthodontic treatment where teeth can be reshaped instead of resorting to traditional braces to address any misalignment

Whiter, natural smile and protects against future stains
Do you have more questions?
The Your Dentistree dentists have extensive experience in cosmetic dentistry.  Our friendly team is passionate, and always goes above and beyond to create beautiful smiles.
We believe in providing a custom and individualised plan for each patient. We can tailor treatment to suit your individual budget and smile goal with payment plans available.
Please feel free to contact us on 9585 8282 for any further enquiries.
You may also be interested to read about Root Canals